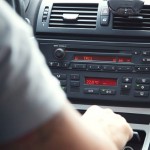 A car's air conditioning system is made up of various parts. Many of these can be purchased separately. However, main dealer prices can be extortionate and many motorists are reluctant to spend a fortune. There are a number of independent, car air conditioning specialists that can provide you with brand new, original car air conditioning parts at discounted, cost effective prices. A reputable specialist can also offer high quality copies with the same warranties as original parts. Here are a few of the major parts of a car's air conditioning system that can be purchased without having to spend a fortune.
Compressor
The compressor is the heart of your car's air conditioning system. It pressurises the refrigerant gas and pumps it through the system. It's the most hard working part, so if it needs replacing it can end up costing far more from a main dealer. Prices depend on the make and model of your car. When you purchase your compressor be sure that the clutch plate is also included.
Condenser
Modern condensers are made of aluminium. They look like a thin radiator and are usually located in front of the car's main radiator. Consisting of a series of tubes, its main function is to release the heat that was absorbed while flowing through the evaporator. Refrigerant enters the air con condenser as a vapour. As it cools, it turns into a high pressure cooling liquid. Less expensive than the compressor, prices depend on make and model of the vehicle.
Evaporator
Looks like a smaller, thicker radiator. It's made up of internal tubes that absorb heat, turning the cooled liquid into air and circulating it around the car's interior.
Receiver/Dryer
This collects drops of stray liquid and prevents them from damaging the compressor. The receiver also filters out dirt and debris.
Consumables
Consumables such as oils, bacteria treatments, compressor testers and leak detection equipment can also be purchased separately. Auto Air Con Parts is the sister company of Cool Car Air Conditioning Specialists. We are online suppliers of brand new original parts, copies and consumables for all the major car brands. We offer huge discounts on quality parts at the fraction of the price of main dealers including compressors complete with clutch plates. If you can't see the part you're looking for, or need further information on choosing the right parts, contact us for help and advice. Visit us online to see our full range of products and price listings.