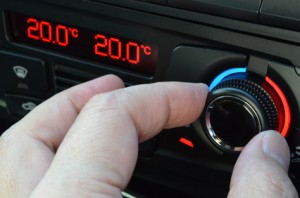 You may have heard the news that the UK is expecting the coldest winter that it's had in 100 years.
In what sounds like a credulous exaggeration, many reports claimed that Britain was edging towards blizzards, low temperatures and polar gales similar to that of an Arctic freeze that's set to cripple the country this season.
The Met Office have worked quickly to dispel this 100 year rumor saying that there is yet no official weather forecast for winter.
A spokesman for the Met Office stated that, "There are absolutely no signs of any record breaking cold temperatures in the near future."
Whether we're headed for the coldest winter in 100 years or not, many of us are certainly starting to feel the chill.
Here at Auto Air Con Parts, we are well aware that auto air conditioning is about much more than just keeping your car cool in the Summer. And much like any other function of your vehicle, the air conditioning also needs to be maintained and one of the best ways to do so is through regular use. Yes, this means even in these colder autumn and winter months.
As a driver, you may think it's time to switch off your air conditioning until next summer – but this could be doing damage to your system no matter how old or new your vehicle's AC may be.
You are recommended to get your car air conditioning re-charged every two years, but leaving the system to lay dormant over the winter may lead to bacteria and unpleasant smells and the need to get your system checked more frequently. This of course is not cost effective, nor is it a good idea to use your air conditioning in this state.
Picture this: the odor coming from any air conditioning system is caused by a build up of mould. This is quite unavoidable in a dormant AC system as unfortunately the moisture, warmth and darkness will create an abundance of bacteria when all elements are combined. Keeping your system flowing is the best way to stop this build up and ultimately avoid wear and tear on the system as well as frequent re-charging.
Even if the Met Office have claimed this 'coldest winter' to be bogus, we know that's a British winter is still cold – and certainly no time to be thinking about putting the air conditioning on!
So, apart from maintenance, why else would you choose to use your system at this time of year?
Well one winter task is certainly aided by the use of your air conditioning. You know the scene: approaching your car on that first morning of winter only to find your windows frozen over! Not only does your auto air conditioning system keep you cool in the summer, it can be used alongside your heater to stop your 'steaming up' and making you late for work.
This of course is just one of the benefits – but who knows better then our partners at Cool Car Air Conditioning who came up with this infographic to keep your AC at it's best during the big chill!